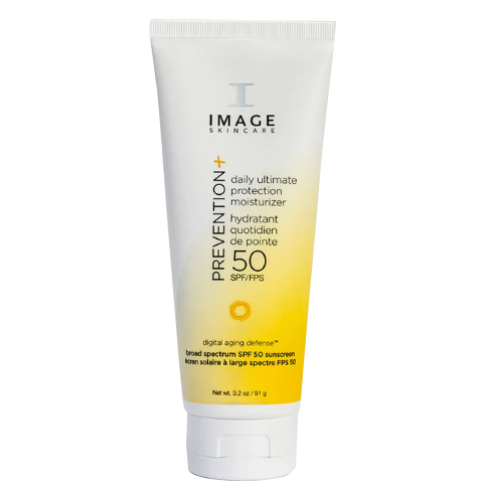 Prevention + Daily Ultimate Protection Moisturizer SPF 50
ZINC OXIDE
Mineral UV blocker that protects against UVA and UVB rays
DIGITAL AGING DEFENSE
to protect against the harmful effects of digital light from smartphones, tablets etc.
HYDROLIZED PEA PROTEIN
naturally derived ferment that protects the skin from skin aging caused by blue light, such as from smartphones or other electronic devices
Lightweight, hydrating formula with built-in protection against the harmful effects of UVA and UVB rays. With organic zinc oxide and UV blockers for an easy and pleasant application.
Contents
Areas of application
Advantages
Inc
Contents
Areas of application
Advantages
Inc