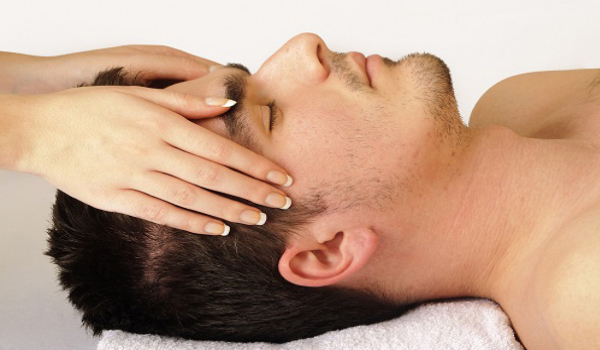 Special treatment for him
Men's cosmetics – specially tailored to the needs of sensitive male skin.
​Men's skin has its own requirements. Stress and daily shaving can put a lot of strain on the skin. Put an end to tired and stressed skin now! The treatment relaxes, refreshes and ensures a well-groomed appearance.
​Men's cosmetics special face cosmetics treatment Sporty and well-groomed appearance, feel young, fit and well, be desirable and successful. An all-round well-groomed and attractive appearance simply gives a good feeling!
• Preliminary consultation with skin diagnosis
• Refreshing cleansing foam
• Gentle exfoliation
• Removal of skin imperfections
• Shaping of the eyebrows as desired
• Soothing and relaxing facial massage
• Individual face mask
• Moisturizing final care
We use quality products for our cosmetic applications.
These promise compatibility for every skin type and are based on natural plant extracts.
Our Ana Spa team will be happy to advise you and take reservations.
Prices
CHF 145.–/70 Minutes