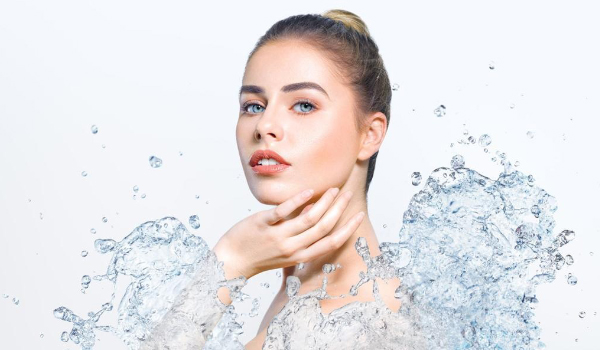 Intensive moisturizing treatment
Moisture for healthy skin
Skin feels tight and dry.
Dry lines become visible.
A generalized skin condition.
The cause: lack of moisture. Water continually evaporates from the surface of the skin, a normal process. However, if this transepidermal water loss is greater than the supplied moisture, the balance is disturbed. Environmental influences such as the sun, heating air, air conditioning, but also age-related factors can increase this imbalance. The skin begins to stretch. Promotes the hydration of your skin naturally. Active ingredients from the sea restore the moisture balance in the skin and improve skin resistance. Your skin will be fresher and clearer.
This treatment stabilizes the moisture balance of the skin, tightens and strengthens the skin structure, intensely moisturizes the upper layers of the epidermis, smoothes wrinkles and fine lines. All people with extremely dry skin especially benefit from this benefit!
Our intensive hydration treatment consists of:
skin analysis
Special gentle exfoliating cleansing
Toning massage
Concentrate of active ingredients (organic hyaluronic acid, vitamins A, C and E)
Polar mask or peel-of mask
End care
For a long-term effect, a Vital C care at home with preparations adapted to your skin is advisable!
Our Ana SPA team will be happy to advise you and make reservations.