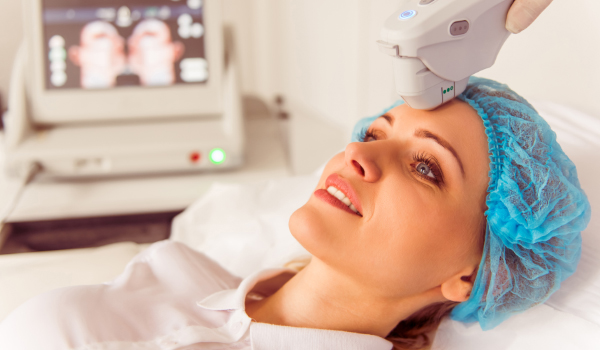 The soft alternative "soft lifting"
4D HIFU is the most modern face and body lifting method, it is an elevated and innovative method for anti-wrinkle and tightening treatments in the field of highly effective and at the same time delicate aesthetic applications.
High Intensity Focused Ultrasounds (HIFU – High Intensive Focus Ultrasound) act on different structures and layers of the dermis and on the deep layer SMAS (Superficial Musculo-Aponeurotic System). This layer serves to anchor the mimic facial muscles and also strengthens the subcutaneous fatty tissue. This is where the surgical facelift comes into play.
Within a 4D HIFU treatment session, several hundred to thousands of focused ultrasound points are checked one after another and released into deep layers of the skin with a precisely defined penetration depth. At each of these points a temperature of about 65-70°C develops. The surrounding tissue is not heated or damaged by the 4D HIFU treatment. Since 4D HIFU works from the inside out, we do not achieve any trace of penetration into the upper layer of the skin. The client becomes socially acceptable again immediately after treatment. After a single treatment, a first effect is appreciated, which will increase in the coming weeks.
What is collagen for? How does 4D HIFU stimulate collagen regeneration?
Collagen is a natural protein that preserves the youth of the skin, making it firm and elastic. As we age, collagen loses elasticity and the skin sags. 4D HIFU starts right here and "repairs" the skin, it stimulates the skin to produce new collagen again.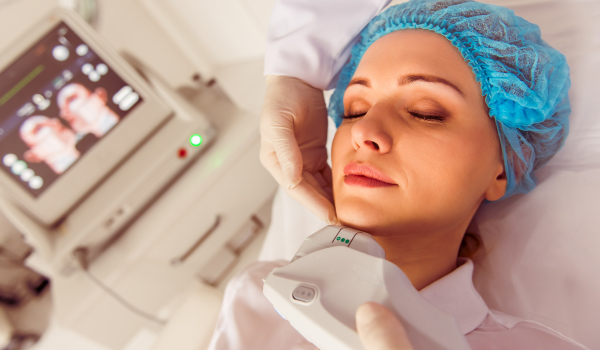 Is HIFU 4D surgical?
No. Unlike a face lift or other invasive solutions, 4D HIFU is a non-invasive procedure that reaches the lower layers of the skin without cutting or damaging the skin's surface.
Can 4D HIFU replace a face lift?
4D HIFU is not the same as surgery, but it has proven to be a powerful alternative for those who are not yet ready for invasive treatment.
How is 4D HIFU different from laser treatments?
Lasers generally work on the superficial layers of the skin (for example, fine lines, wrinkles, pigmentation changes). 4D HIFU addresses the deep layer of the skin, the fundamental layer addressed in cosmetic facelift surgery. Therefore, the two technologies are more or less the same.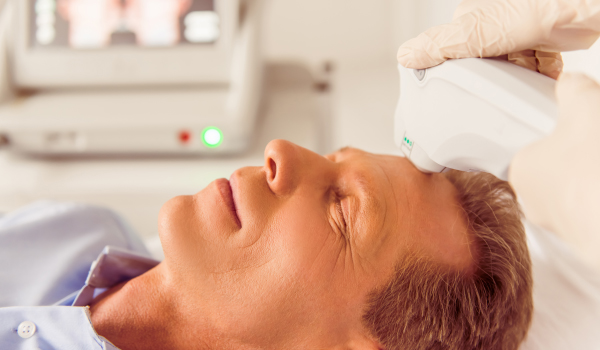 Is 4D HIFU safe?
Ultrasonic energy has been used successfully in medical diagnosis and therapy for more than 50 years. Clinical studies have confirmed the safety of the latter method of application.
Who is suitable for 4D HIFU face and neck treatment?
The patient whose skin has relaxed to the point that it looks and feels less tight is suitable for a 4D HIFU treatment. A sunken brow line or sagging skin on the eyelids, for example, are early signs of skin aging.
Who is suitable for 4D HIFU cleavage treatment?
People with moderately deep vertical wrinkles on the chest are ideal candidates for 4D HIFU chest or cleavage treatment. The neckline is often overlooked because "beauty treatments" tend to focus more on the face. But because the skin on the décolleté is thinner than that on the face, this area is quite susceptible to sun damage. Side sleepers are also particularly prone to unsightly cleavage wrinkles.
How long does a HIFU treatment last?
A treatment lasts between 45 and 120 minutes, depending on the area to be treated.
What problem areas can be treated with 4D HIFU?
What results can be achieved? 4D HIFU is aimed at all patients with loose or slightly loose skin on the face, neck and décolletage. 4D HIFU renews the skin from within and gives it an overall fresher, firmer appearance.
When will I see results?
The regeneration process starts with a single treatment. This renewal process, in which new and fresh collagen is accumulated, lasts between 2 and 3 months. The final result can be expected within 3-6 months. Additional treatment may be appropriate for certain patients.
How long does the result last?
Patients treated with 4D HIFU still have fresh young collagen one year after the procedure. However, the skin continues to age. Future touch-up treatments can help keep up with the aging process, which is different for each individual.
Do I need more than one treatment?
Most patients require only one treatment, but in some cases follow-up treatment may be necessary (depending on how lax your skin is and your body's biological response to ultrasound treatment).
Is there downtime?
4D HIFU is a non-invasive procedure, so there is no downtime. You can return to your usual activities immediately after treatment.
How does it feel?
By delivering microfocused ultrasound energy, the smallest coagulation points are established in the desired tissue layers, which you may perceive as temporary heat development. Each patient will feel the intensity of this treatment individually. If you wish, your beautician/doctor will take the necessary steps to make the treatment as pleasant as possible for you. Patients generally feel good after treatment and look forward to the results that can be expected.
Are there any side effects?
Your skin may be slightly red after treatment, but this redness usually goes away after a few hours. It is not uncommon for slight swelling to occur for a few days after treatment, or for the skin to feel tender or tingly for a few weeks. In rare cases, temporary side effects such as minor bruising or local numbness may occur.
Application in relation to HYALURON, BOTULINUMTOXIN, FILLER
Always treat with HIFU 4D first and only then enrich the skin with HYALURON, the same applies to BOTULINUMTOXIN or FILLER. If the client has already been treated with HYALURON, BOTULINUMTOXIN or FILLER, it is best to stop at these times:
2 months after treatment with HYALURON 4 months after treatment with BOTULINUM TOXIN 6 months after treatment with FILLER
Application areas
– Skin tightening and skin rejuvenation.
– Facelift
– Eyebrow lift
– Anti-wrinkle treatment around the eye contour
– Treatment of wrinkles around the mouth area
– Treatment of neck wrinkles
– Chin lift
– Body – fat reduction
– Cellulite treatment
Contraindications
– Metallic implants in treatment area
– Pacemakers
– Hemophilia
– Cancer
Prices HIFU 4D
| Bereich | Zeit Minuten | Preis |
| --- | --- | --- |
| HIFU 4D Beratung | 30 | Kostenlos |
| HIFU 4D Gesicht ganz (ohne Hals) | 80 | 1'900.00 |
| HIFU 4D Gesicht ganz mit Hals | 120 | 2'300.00 |
| HIFU 4D Augen (Unterlid/Krähenfüsse) | 45 | 450.00 |
| HIFU 4D Augen Oberlid | 30 | 300.00 |
| HIFU 4D Wangen | 60 | 600.00 |
| HIFU 4D Nasolabialfalte | 30 | 300.00 |
| HIFU 4D Stirn | 45 | 300.00 |
| HIFU 4D Hals/Doppelkinn | 45 | 600.00 |
| HIFU 4D Arme | 60 | 800.00 |
| HIFU 4D Bauch | 80 | 1'500.00 |
| HIFU 4D Knie | 60 | 950.00 |
| HIFU 4D Beine | 180 | 2'500.00 |
| HIFU 4D Gesässstraffung | 120 | 1'790.00 |
| Ab zwei kombinierten Behandlungen | Gewähren wir | 10% Rabatt |