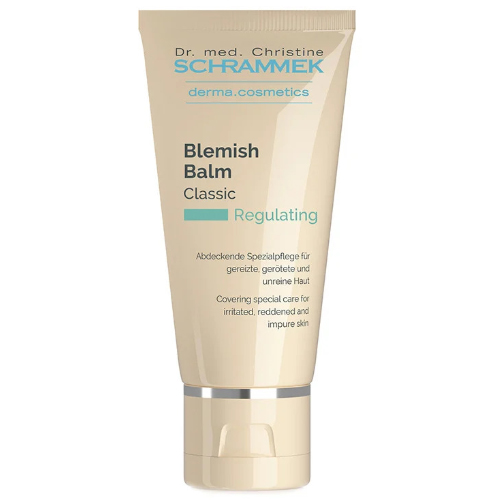 Blemish Balm Classic (40ml)
Covering special care for irritated, reddened and impure skin
Blemish Balm works actively against existing redness and impurities and reliably covers them. The anti-inflammatory effect of zinc and licorice root extract helps with skin impurities and prevents new ones. Panthenol and bisabolol have a calming effect on irritated and reddened skin. The skin is matted and feels soft and cared for.
For all skin types – also suitable as a make-up base.
Without parabens.
Main active ingredients:
Zinc Oxide: anti-inflammatory, covering
Titanium dioxide: UV protection, covering
Licorice root: anti-inflammatory, soothing
Panthenol: moisturizing, soothing.
Contents
Skin types
Application
Inc
Contents
Skin types
Application
Inc