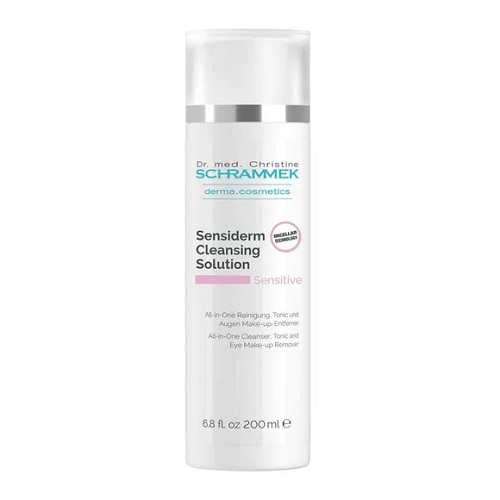 Sensiderm Cleansing Solution
All-in-one cleanser, tonic and eye make-up remover
Innovative, very mild 3-in-1 cleansing product with micelle technology. Excellent for cleaning sensitive and irritated skin. The Sensiderm Cleansing Solution gently removes make-up and even eye make-up and acts as a face tonic at the same time. Free from fragrances, preservatives, dyes, PEG-containing surfactants and alcohol.
Main active ingredients:
Niacinamide: brightening, regenerating, moisture-retaining.
Allantoin: cell-generating, smoothing.
Contents
Skin types
Application
Inc
Contents
200 ml
Skin types
Application
Inc