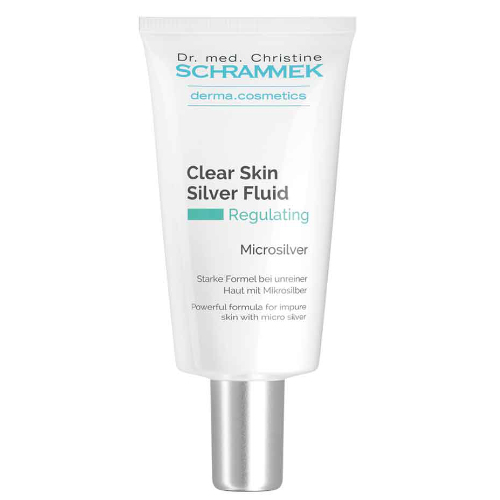 Strong formula for impure skin with microsilver
Effective fluid that specifically counteracts the causes of impure skin. The microsilver it contains clears the skin and allows inflammation to subside. The emergence of new pustules and pimples is inhibited. The complexion is clarified, mattified and appears more even overall. Aloe Vera moisturizes the skin and makes it pleasantly soft and smooth.
Without parabens, mineral oil, fragrances and dyes.
Main active ingredients:
Microsilver: antimicrobial, anti-inflammatory
Lactic acid: keratolytic, moisturizing, normalizing
Aloe Vera: moisturizing, soothing
Contents
Skin types
Application
Inc
Contents
50 ml
Skin types
Application
Inc