Are you looking for an unusual idea for a bachelorette party, a birthday, another occasion, or do you just fancy a cozy and relaxing wellness session with your friends? We have the right thing for you! Experience extraordinary and effective beauty programs together with your friends, recharge your batteries together!
We offer the opportunity to spend a relaxing break and wonderful relaxation for body and soul in a wonderful atmosphere with us for 2 to 6 girlfriends. Sitting together with a glass of Prosecco, enjoying a nice aperitif and chatting about the last few weeks and months.
We invite you to pamper yourself with treatments from our wide range of cosmetics, let the harmonious atmosphere work its magic on you, depending on the season, inside or outside our beautiful terrace, and you will feel completely at ease and relaxed.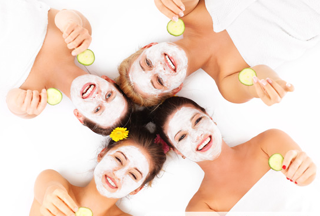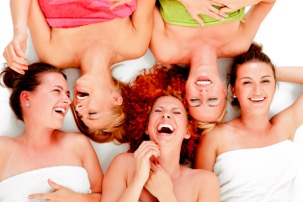 Example of offer (will be assembled individually):
(15% discount on each treatment)
Facial massage
Neck Massage
Foot massage
back massages
Facial treatment
Eyelash / Eyebrow Tint
hand massages
Pressotherapy – Light Therapy
Small aperitif, 1 glass of Prosecco per person, various drinks.
THE BRIDE MEETING IS 'JOY FOR BODY AND SOUL'!
Price
CHF ab 120